So this past weekend I did a little damage at Macy's and Sephora. It feel like I was out of everrrrrything and had to stock up on my daily necessities. Not to mention I am pale as a ghost and I finally had to drop down a hue to not look so orange in the winter months. Ugh...I hate winter. I refuse to lay in the tanning bed, however I am a sucker for the versa spray tan. Regardless I needed new foundation and powder. As bad I wanted to use my summer colors, I had to face the music. Here a couple of the products I picked up.
I recently tried a lot of Chanel products back in the summer and I wasn't too impressed. I went back to my old faithful...M.A.C. I like it just as much and it is not near as expensive.
Studio Fix powder plus foundation in NC35
I like this because it's a one-step application of foundation and powder. I don't wear a lot of makeup to work. A major perk of working as a therapist, it is not a beauty pageant. In fact, heavy makeup is frowned upon. Or at least I would be the odd man out. I secretly love that I don't have to get all dolled up for work though. Anywho, back to the product, I use this daily when I don't want to do a liquid foundation. It's a lot quicker. It goes on smooth and leaves a matte finish. Another major plus is that it is long lasting and gives good coverage.
I also go the Pro Longwear Foundation in NC35
This is the first time I have tried it. I am usually a Studio Fixed Fluid kinda gal, but I wanted to give this a trial.
So far so good. It feels much lighter than the Studio Fixed Fluid foundation and M.A.C claims it lasts up to 15 hours. Now I don't know about that, but I do feel it lasts longer. It's medium coverage, but you can do a light amount for less coverage or add more for heavier coverage. That is what I LOVE about it.
M.A.C. Studio Finish concealer
So i confess, I am a picker. Meaning I have a problem picking my face. My dermatologist wants to kill me. I make blemishes a million times worse on my face because I cant keep my fingers out of them. Gross I know. This concealer covers those babies up. I don't like it for under my eyes though. It brings out major yellow undertones in my olive skin. But to cover those blemishes and nasty places on my face, this is my go to.
Nars Blush in Orgasm.
My favorite blush EVER! It adds just the right amount of pink/rosy tints to the cheeks. Can't go without it.

Clinque Dramatically Different Moisturizing Lotion.
My. Favorite! Enough said.
It never leaves me feeling greasy and that is why I love it.
Clinque All About Eyes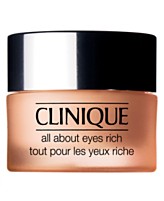 It helps reduce puffiness and those bags that creep up under the eyes. It is supposed to assist with reducing fine lines too. I am trying to give my skin a little extra TLC as I am getting older.
I got a few other new things that I haven't really gotten to trial yet. Will let you know the verdict soon.
What's in your makeup routine??