I'm keeping this brief and to the point today in pictures,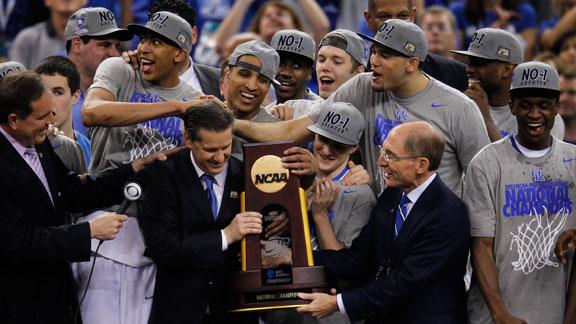 Lexington has been sooo crazy the past couple of days.
This city is crazy crazy crazy about our CATS!
Pic is from last night on limestone, street right on campus.
NUTS!
They are currently hanging banner #8 in rupp arena right now at the pep ralley.
Sooooo wish I was there.
It's been a magical year for UK basketball!
I love this most of all for this guy.
He has been through the good, bad and ugly with UK basketball and has gotten our program back on the map.
He is a born and raised Kentucky boy and a local celebrity around these parts.
I loved last night soooo much for him.
#8 baby!!!!